This is everything you need to know for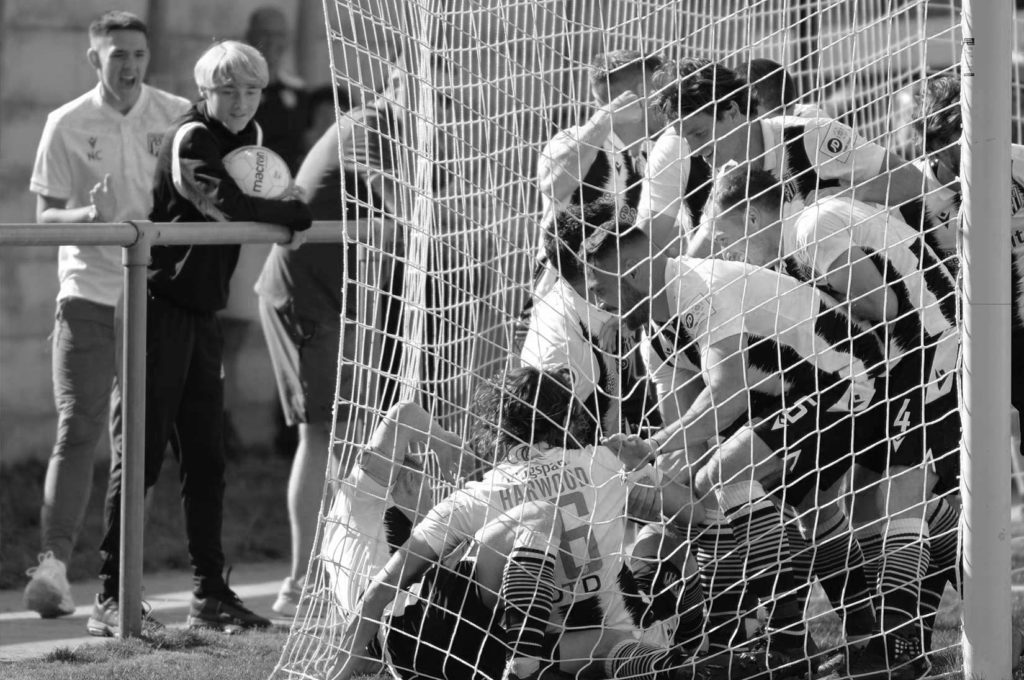 Get ready

for the big game
You've got your tickets. You've reserved your spot. Now it's time to get ready for your big day out. Whether you're coming with friends, family or are getting together with the local community, we've got you covered. Here's everything you need to know ahead of match day.
How to get to
The Essity Stadium
The Cae-y-Castell Stadium sits on the banks of the Dee Estuary, a short walk away from Flint Castle.

You'll find a car park near the RNLI Lifeboat Station. Once that fills up, we ask you to be respectful about where you park. Try to consider those living locally and avoid blocking any driveways, streets or access roads.

If you can, come on foot or on the train. It'll make your journey home easier and give you some eco-credentials too.
Flint train station is a short 5-minute walk from the stadium, or 0.4 miles if you're counting your steps.

You'll find regular trains throughout the day to Manchester Piccadilly, Crewe, and Llandudno, making travel easy no matter where you're coming from.
Live locally? Come to the game on foot!

We're less than half a mile away from Flint itself so it's just a 5-minute walk to get here. Just follow the signs to Cae-y-Castell Stadium.
Join the celebrations at the
Flint Town United Social Club
Everyone's invited to the social club. Whether you're a first-time supporter or a long-time supporter, there's a spot open for you. The social club is where the pre-match banter takes place. It's where we celebrate together. And, sometimes, where we commiserate together. Whatever it is, we do it as a community.

Come along for a drink and a bite to eat. And meet some fellow supporters whilst you're at it.
Make sure you're
well-fed and watered
There's one thing that's for sure. No matter what happens on match day, you won't go hungry.

Inside the grounds, you'll find a food kiosk filled with the traditional football fare you know and love. From pies, burgers, chips and snacks to tea, coffee, pop and other drinks, the whole family will be happy.

But that's not all. We're working on something new, that'll be ready for you in 2022. The all-new hospitality area is being designed to give you the ultimate pre-match experience. With beer, drinks and a revolving selection of food, it's the ideal day out. Watch this space…
Need an activity
before or after the game

?
If you've got some time that needs filling, there's plenty to do in and around Flint.

Flint Castle is a great place to start if you're coming with the family. Dating back to 1277, it's seen as the eastern doorway into North Wales. Explore the grounds and imagine what the castle once was, whilst sneaking a peak across the estuary into England.

Then there's the Dee Estuary. Its banks were our first home back in 1886 and we're proudly back there again today. A popular spot with bird watchers and walkers, there's lots to discover.

Or, talk a walk into Flint itself. With shops, cafes, restaurants, bars and pubs, you'll find plenty of ways to fill your time.